| | | |
| --- | --- | --- |
| | | |
| | | |
| | | |
Winter storms and plowing operations can often hide the hydrants under a mountain of snow making them impossible to find quickly. In the event of a fire, firefighters have to locate and shovel out fire hydrants before hooking up to them. Precious time is lost and when a fire occurs we need that time to save lives and keep damage to a minimum. Please don't let your neighborhood hydrant remain "under cover". Fire can double in size every 17 seconds. Having unimpeded access to the hydrants can make a significant difference on the fire scene.

We are asking that you help us by keeping the fire hydrant closest to your residence or business clear of snow. We need a 3-foot path leading from the street to the hydrant and a 3-foot path around the hydrant. When shoveling snow be aware of vehicle traffic. Do not stand in the street and be careful not to slip and fall out into the roadway.

If you contract with a private contractor to plow your driveway and shovel your sidewalks, please instruct your contractor to remove the snow from around a fire hydrant if one is in front of your home.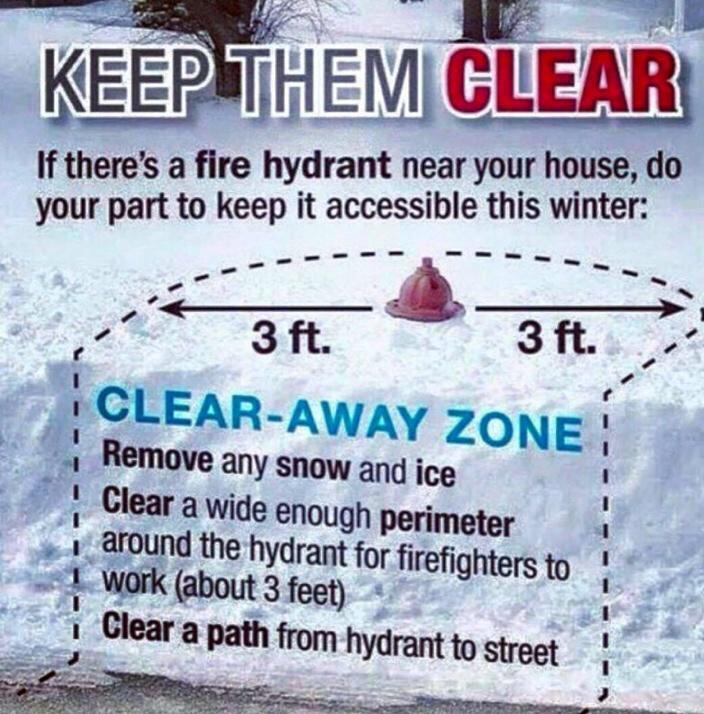 ---
By Mary Whitfill
Posted Jan. 15, 2015 @ 9:36 pm
Updated Jan 15, 2015 at 9:40 PM
ROCKLAND – On Jan. 5, 5-year-old Isabella "Izzy" Back noticed that a dry Christmas tree on her family's third-floor balcony had caught fire.
Remembering the fire safety lessons she learned in school, she ran to tell her mother.
Her immediate action allowed firefighters extinguish the blaze before the home was significantly damaged. Everyone got out safely.
"I learned fire safety at school." Isabella said. "I got out of the house and I went across the street. I'm excited because I'm a hero."
For Isabella's "heroic actions in the face of fire," the Rockland Fire Department will honor the Jefferson Elementary School kindergarten student with a Young Hero Award on Friday, Jan. 30.
"When we arrived, the fire was continuing to grow and was growing very quickly, but we were able to contain the fire to the balcony and it never got into the building," Rockland Fire Chief Scott Duffey said. "We didn't have any injuries, and the residents of the building weren't displaced."
The fire was blamed on a combination of the tree's dry branches and strong wind. Isabella saw the tree from her bedroom.
"By the time we got outside, the entire balcony was engulfed in flames, and I really didn't think I was going to have a home," Isabella's mother, Danielle Back, said. "It was amazing that they were able to contain it to the balcony."
As they evacuated the house, Isabella told her mother that the safe thing to do was to go across the street, make sure everyone was accounted for and wait there until the fire department arrived. She had learned that from Rockland Firefighter-Paramedic Scott Margolis, who teaches fire safety in the town's schools.
"It was a small fire at the time, and Isabella was yelling at me to call 911," Danielle Back said. "We starting banging on our neighbors' doors to get everybody out safely, and Isabella practiced her fire safety skills. She practiced bravery and courage, and I'm really excited for her."
Duffey said last year was the department's first year participating in the Massachusetts Department of Fire Services' program called SAFE – short for Student Awareness of Fire Education.
Margolis visited the Jefferson School about five months ago and "gave a quick 'what to do in a fire' speech, and it really sunk in, and that's great," the chief said.
The award ceremony will be held at 10 a.m. Jan. 30 at the Jefferson School.
Reach Mary Whitfill at mwhitfill@ledger.com.
---

Toys may be dropped off at the Fire Station
360 Union Street

We are accepting New and Unwrapped Toys only.
Thank you for your donations.
Questions call the Rockland Fire Department
Toys will be accepted until January 1,2015
---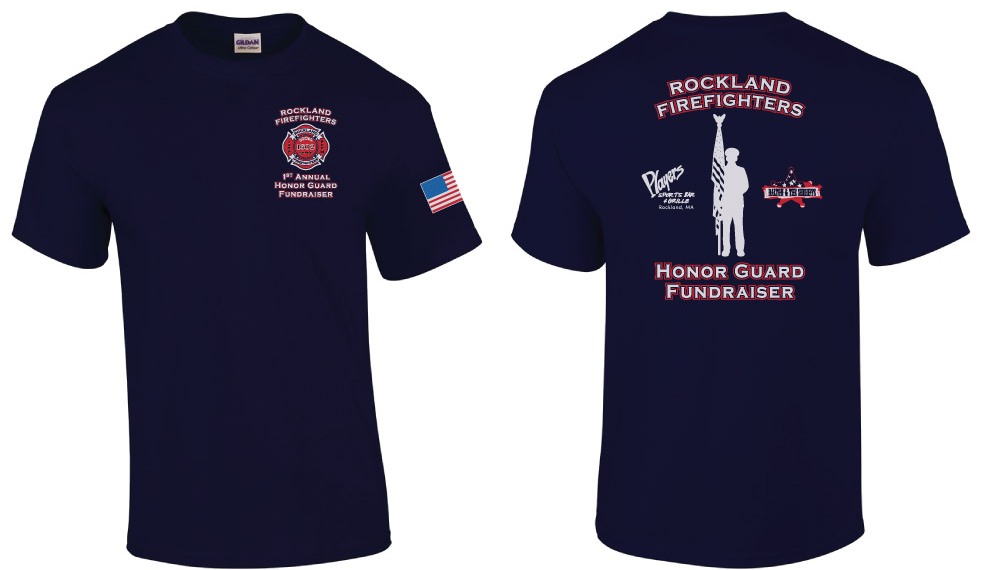 Honor Guard Fundraiser T-Shirts are available.
We have sizes Small through XXL available for $20 each.
Shirts are shippable for an small additional charge.
All proceeds from the sales of these shirts go directly to support the Rockland Firefighters Honor Guard.
Email fundraiser@rocklandfirefighters.org, call or stop in to the Fire Station to get yours today!!
---
---
Click the play button for a live scanner feed of Rockland Fire