Firefighters Drill on Ice Rescue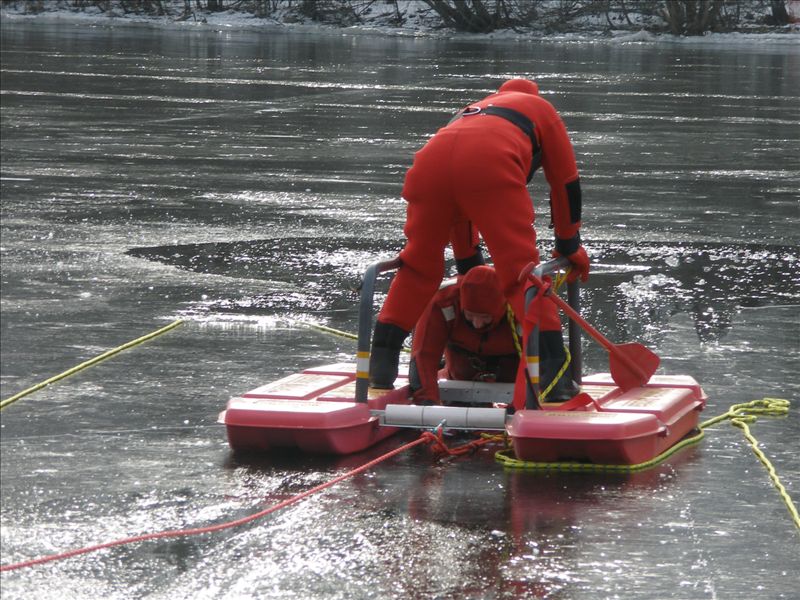 Rockland Firefighters practice Ice Rescue.
Members of the Rockland Fire Department prepare for ice rescues by practicing with the ice rescue sled and using various rescue techniques to rescue a person trapped on or through the ice. The Rockland Firefighters do not endorse the safety of the ice, ever. We believe that all ice is inherently unsafe and everyone should stay off of the ice.