Updated On: Oct 285, 2014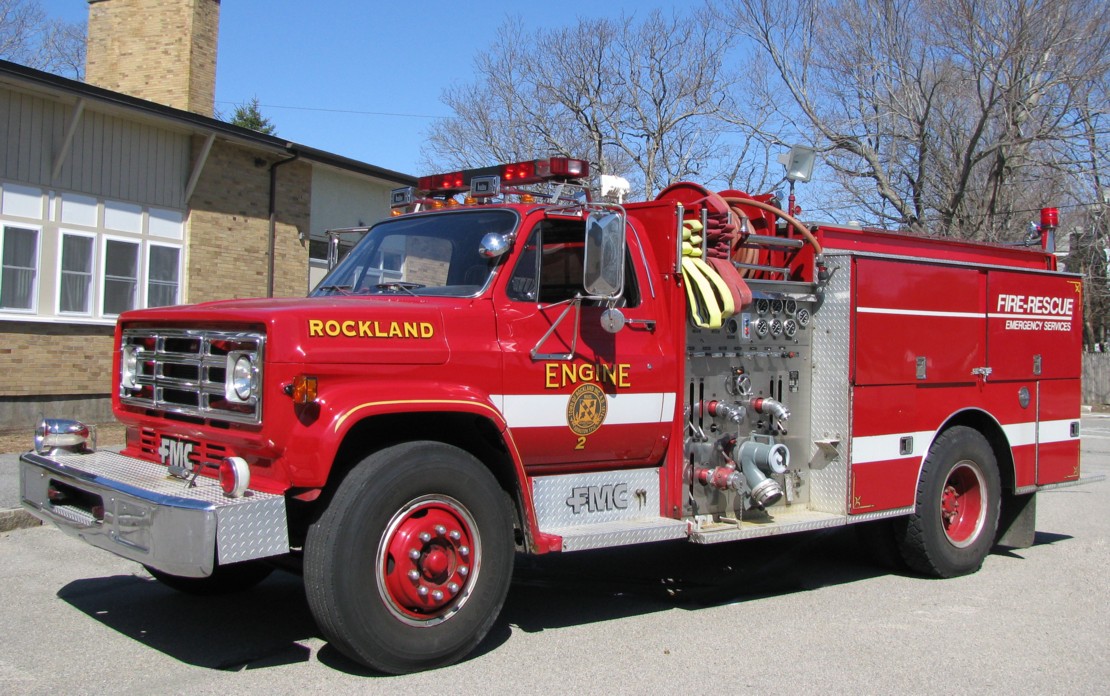 This rendition of Rockland Engine 2 is a 1988 GMC/FMC 1000gpm pump and 500 gallon water tank. It was formerly Whitman Engine 3/ Rescue 1. In early 2010 it was surplussed from Whitman to a junk yard and then rescued from the scrap heap for service in Rockland.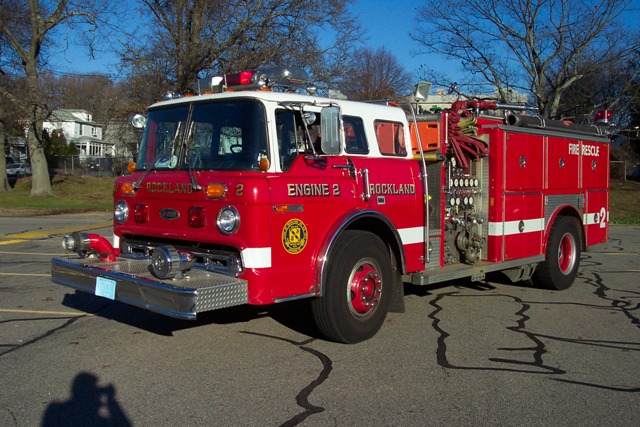 Rockland Engine 2:
As of January 2009 this engine is out of service and set to be surplused soon.
1987 Ford/E-One 1250 gpm pump former Engine 2.
Photo by: Mike Boynton www.massfiretrucks.com